Celebrations and festivities are observed throughout the country because of the majority of Hinduism, and people greatly honour their culture by worshipping the deities. Pujas are performed for several festivals and occasions, and devotees enjoy and adore celebrating their special days. Many customs and cultures are followed in Hindu culture and are respected by all communities.
Devotees from different cultures conduct pujas on specific days following customs as per their beliefs and cultures. Like other areas, people in Bangalore perform special pujas on distinct occasions and ceremonies to get peace and pleasure. SmartPuja, an online platform, provides many puja services and a convenient way to book a north Indian pandit in Bangalore.
Significance of Pujas in North India
Bangalore is the epicentre of festivities and rituals, specifically conducting pujas for each ritual. People from every community perform pujas at home, in communities, and at temples. Being a region abundant in culture and heritage, Bangalore has various customs and traditions, with many North Indians residing across the region.
Customary and joyous festivals have made Bangalore a hub for North Indians to celebrate and cherish cultures. When you witness different pujas conducted by North Indian Pandit in Bangalore, you will notice the Indian festivals' significance and authenticity. A few pujas in this region are specific to an area or a city, while others are widely spread across the North.
People conduct these pujas with enthusiasm and vigour that you may witness during the celebrations of festivals by North Indians across the region.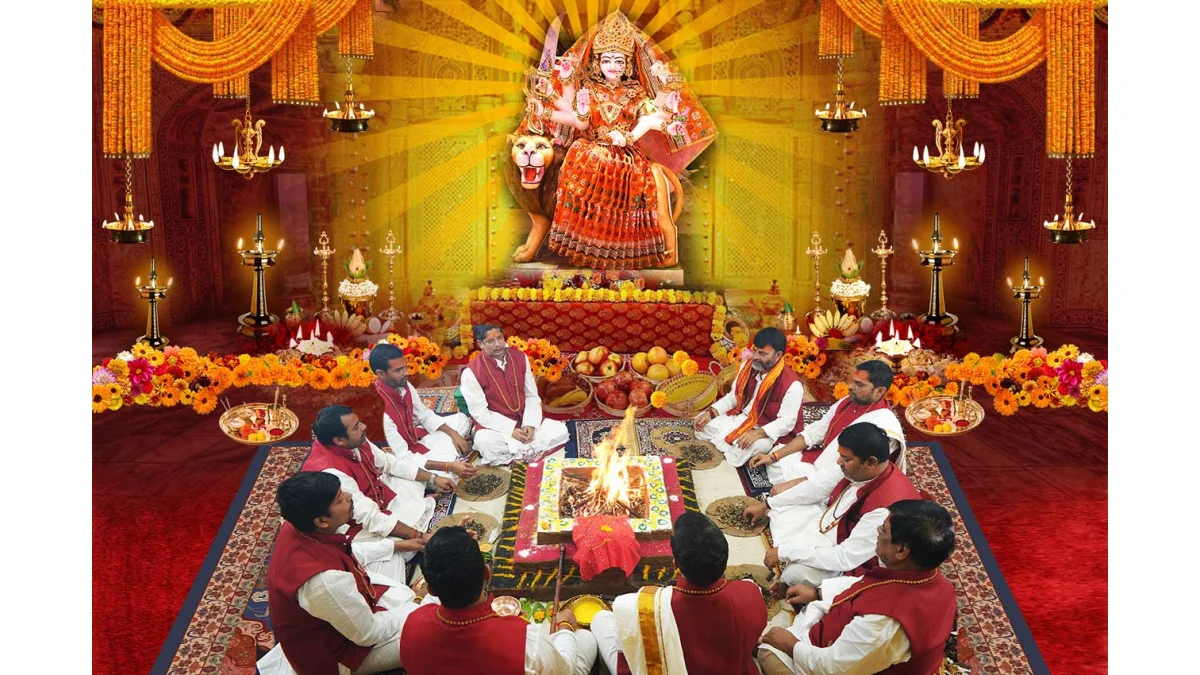 Common Pujas Delivered by North Indian Pandits in Bangalore
Holi Puja
Almost every culture and community across North India celebrates the love of Lord Krishna and Radha and conducts puja to commemorate Lord Vishnu's victory in Narasimha Narayana against Hiranyakashipu. Many rituals of Holi puja include holika dahan, a day before celebrating colourful Holi, revering Lord Ganesha, offering flowers, fruits, diyas, etc.
Diwali Puja
Deepawali or Diwali is among the most celebrated and popular festivals across the Indian region, specifically in the North. Diwali puja is mainly about honouring and seeking the blessings of Goddess Mahalakshmi. Devotees seek abundance, health, wealth, and prosperity by performing Diwali puja thoroughly conducted by North Indian pandits.
Satya Narayan Puja
Satyanarayan puja helps devotees overcome all issues and challenges due to past life's karma or similar other factors.
Maha Ganpati Puja
Mahaganpati puja offers devotees prosperity, immense peace, and health while blessing them with glory and success in their respective sectors.
Rudrabhishek Puja
Rudrabhishek puja helps devotees dispel the surrounding evil effects, increases spirituality, and depends on past mischiefs. North Indian pandits will help you perform the puja to please the deity that destroys all evil forces, Lord Shiva.
Office Puja
The primary purpose of office puja is to remove doshas from the business to achieve immense success, luck, and abundance. The North Indian pandits will help you get divine blessings from Lord Kubera, Navagrahas, Goddess Lakshmi, and Lord Ganesha.
Griha Pravesh puja
Griha Pravesh puja is the initial ritual that devotees follow when entering a new home. When this initial puja is performed as the Vedic rituals by a North Indian pandit, it will protect the area, purify it, and prevent evil energies.
Marriage Puja  
Precise rituals, mantras, and yajnas are performed during marriage puja to bestow luck on the families and the couple. It helps eliminate every hindrance and obstacle in their relationship.
Gand Mool Shanti Puja
It is crucial to perform Gandmool shanti puja for individuals born during mool nakshatra. It will help them overcome the Grahas' negative effects.
Namkaran Puja
A child's initial celebration and puja is when a name is given to them. It is namkaran puja when the family seeks blessings of deities for their child's health and happiness.
Durga Puja
Goddess Durga is revered during Durga puja since it is a celebration of the victory of the goddess against Mahishasura, the demon king.
Vastu Shanti Puja
The blessings of deities are invoked through Vastu Shanti puja. This puja aligns nature's elements, including fire, water, and wind, with positive energy balance and construction flow.
Navagraha Puja
Navagraha puja pacifies nine planets, minimising their adverse effects and helping devotees achieve their benefits.
Besides, several other pujas are performed, including Navratri Puja, Ganesh Chaturthi Puja, Janmashtami Puja, Hanuman Jayanti Puja, Ram Navmi Puja, Chhath Puja, Maha Shivratri Puja, and many others to worship and honour specific deities.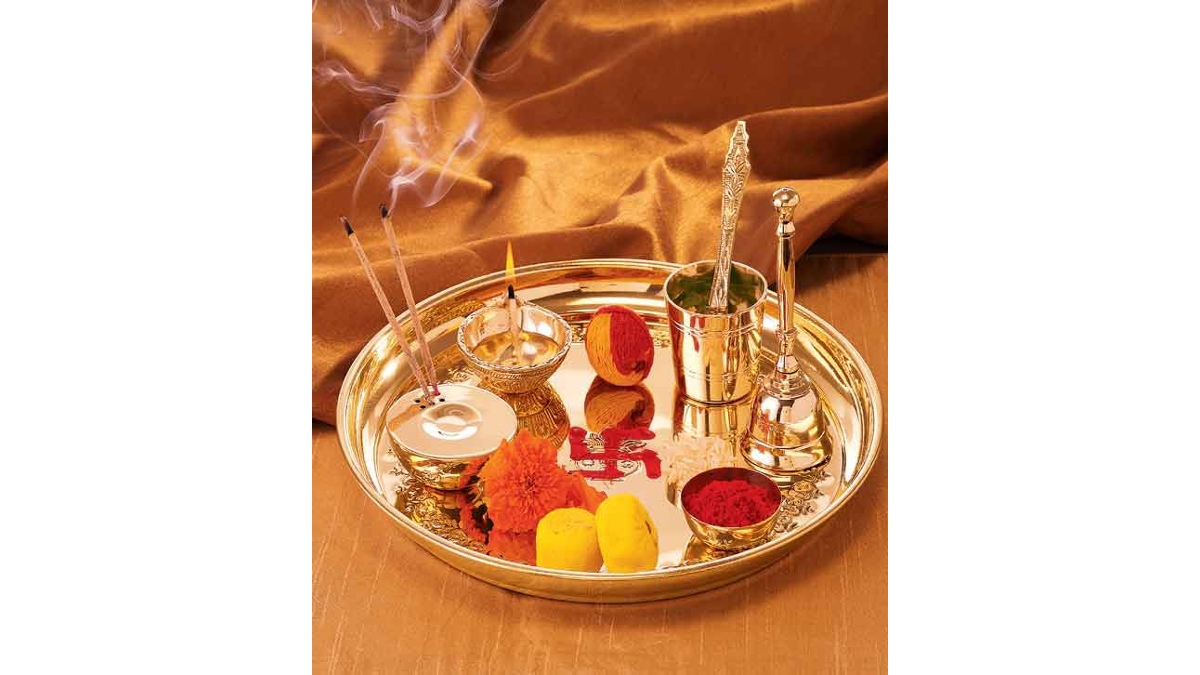 Conclusion
Bangalore has a traditional and festive atmosphere during specific pujas and ceremonies. This vibrant region has splendour, bringing communities and individuals together to share their joy and spirituality of particular festivals and pujas performed.
Besides, North Indian Pandits from SmartPuja help people organise many pujas and rituals in Bangalore with complete accuracy and purity, providing a sense of belongingness and honouring your culture.
Also Read: The Durga Puja 2022 has Entered The Metaverse for The First Time