Starting a business is everyone's dream, but you need to work very hard to turn your dream into reality. India has seen a massive rise of influencers in the past and is continuing to bring innovations. However, one of the most important things to note is that the lack of funds is leading to even the best business ideas in India being ripped. 
2020 was a hard year, and most businesses had already suffered due to it. If you want to launch a business in India, you need to follow upcoming business ideas in India. One of the most essential and key factors to note is that most entrepreneurs start off with home-based work. So, if you're planning to start your own business, you should move on with small scale work. The minimum investment makes it one of the main reasons why you should be investing in these businesses. 
Best Business Ideas in India
The world was under lockdown, and the rising number of cases called for the safety of people. Well, if your best business ideas after lockdown worked, congratulations, but if they didn't let us help you. Lockdown saw the rise and fall of several businesses. 
The coming in of home-based work was indeed one of the greatest successes for many people. Many people also turned to the franchise business in India without investment. Honestly, many people eventually accepted the best business ideas in India that worked in their favour. 
Here are some of the few best business ideas in India that turned out to be a success for many. 
Handmade Candles
There's a massive demand in the market for handmade candles. Handmade candles have always been one of the most popular choices of many businesses. DIY scented candles are indeed one of the best manufacturing business ideas in India. One of the greatest benefits of handmade candles is that they can suit religious and decorative purposes.
The demand for candles is excessively high during festivals. But, handmade candles can also have therapeutic effects. One of the main benefits of starting the handmade candle business is that you can start the business at a meagre investment. All you need is a budget of around Rs 25,000 to start off with your business.
You need to collect all the raw materials beneficial for the business like aroma oils, molds, threads, wick, and wax. Once you have the raw materials, you will need to collect equipment like a thermometer, weighing scale, hammer, and pot.
Pickles Business
A pickle business is one of the best business ideas for women. There has always been a high demand for pickle businesses. Every Indian household has at least one variety of pickles. So, you already know that you are bound to be on the profitable side when you start the pickles business. 
If you have a limited budget and want to establish a small business, the pickles business is one of the safest ones. If you're able to scale up your business, you wouldn't need to stick to the national market only. Several pickle business owners started it as home based work and then went on to expand the market. 
Digital Marketing
If you have skills and no budget, digital marketing can be one of the best career choices for you. Digital marketing business can be one of the best business ideas after lockdown. Why? The lockdown had made almost all businesses go online. Most of these businesses were looking for a potential solution for their growth. Digital marketing can provide these businesses with the right means to grow. 
If you start a digital marketing agency or even a freelancer as a digital marketer, you can earn lakhs. However, you will only need to follow a comprehensive procedure of promoting the businesses not to end up being blocked. Before you start the digital marketing business, you need to have extensive knowledge about it. Hence, the best thing you can do is join a class. It is crucial to choose the accurate digital marketing course to provide the best services to your clients. 
Meal Service
Meal or tiffin service is one of the best business ideas for women. Women who are looking for home based work can set up their own small meal service business. The demand for home-based meals has always been high. So, why not just the opportunity in your favor?
If your small meal service business works out, you can also set up a franchise business in India without investment.
Network Marketing
Network marketing is also referred to as multi-level marketing. It is one of the best small business ideas to try. With a network marketing business, you need to tie up with extensive brands that provide good products. 
If you want to start a network marketing business, you need to research on the internet about brands like these and tie up with them. It is necessary to consider medical inflation as well. The best would be to choose brands that offer beauty and skincare products. 
It is advisable to start at a small scale and eventually grow your network marketing business. Initially, you should promote the products among known people and then promote them on a higher level. You can also launch a website for promoting these products. 
Mobile Garage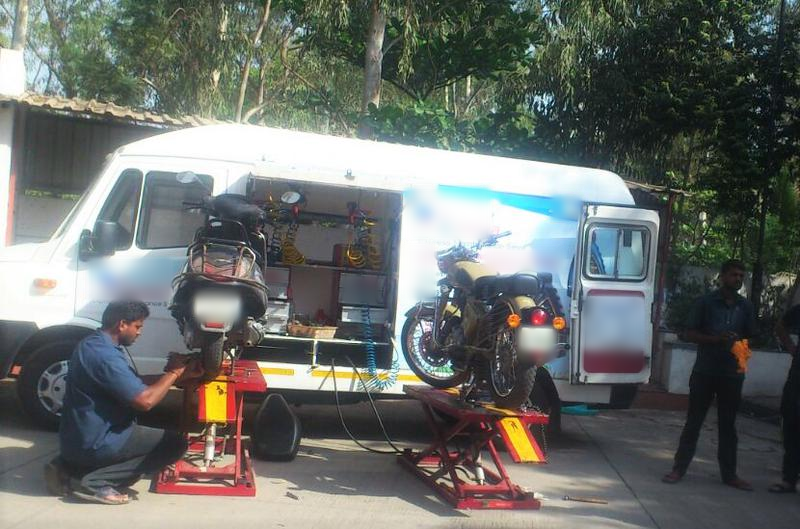 Everyone faces the trouble of a broken vehicle on a busy day. It's fussy. Men can choose to launch their mobile garage business. Mobile garage has become one of the prominent business ideas after lockdown that one can start at low investments. 
However, you need to have the right tools for starting your mobile garage. You need to own a car or motorbike, phone, and all the equipment that you will need to repair a vehicle. Once you receive the call, you will need to rush and repair the vehicle where it is parked. Well, during office hours, the work can get extremely fussy and demanding. 
Travel Services
2020 had made everyone sit locked in their homes. Well, 2021 is seeing people travel extensively. The distance bus services and online reservation has become extremely popular. You can provide your potential clients with travel-related services such as rail tickets and reservations in hotels. 
You should also focus on local sightseeing and other requirements for filling up the needs of your customers. As a business, you can collaborate with the major travel agents and offer them accurate services. The greatest benefit is that you will also receive an extra commission on making reservations. 
Party Services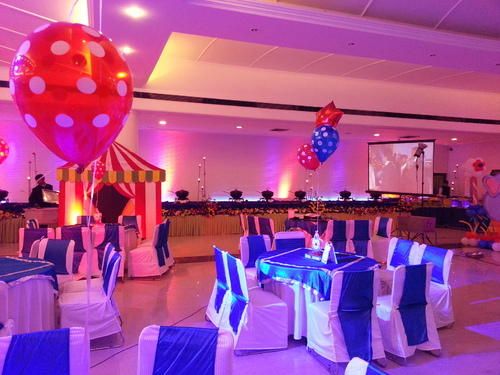 People hold a lot of parties, and each of them has its own benefits. These parties can be of any type and are held all around the year. You can start a party service providing business at an affordable rate. Some of the common services that you can offer include conducting games, decorating venues, mascot appearances, and so much more. The best part is that you can regulate it from home as a home based work.
Ice Cream 
Start off one of the best home based work with your ice cream-making business. Gone are the days when people only used traditional ice cream. You need to provide unique ice cream flavors to your clients to retain them. Moreover, you can start it at a very low price too. 
Conclusion
There are many best business ideas in India that you can start at a low investment. You need to know your area of interest before launching the business. Moreover, if you have a fixed budget, you may also apply for a loan for extensive benefits. 
Also Read: Good Habits – Learn To Boost Mental & Physical Health