Most of us have heard about app cabs that operate in India and have used their facilities also. A name very familiar in the app cab industry is The Ola Cabs. A company that charges approximately Rs 6/km for a ride. But very few of us know the mastermind behind it. Bhavish Aggarwal, one of the youngest entrepreneurs in India who co-founded the Ola Cabs App.
Brief History of Bhavish Aggarwal
Starting with a brief history of the person, Bhavish Aggarwal was born on the 28th of August in the year 1985 to Dr Naresh Kumar Aggarwal and Dr Usha Aggarwal. They were both doctors practicing from Ludhiana where Bhavish was born.
He was a Punjabi Hindu Baniya which means businessman. Bhavish completed his schooling from Punjab and went to the Indian Institute of Technology, Bombay to complete his B. Tech in Computer Science Engineering. Initially, he started with a brilliant job at the "Microsoft research team" where he filed 2 patents in 2 different years and won various awards and goodwills. 
Ola Cabs Brief Introduction
Later on, with his friend Ankit Bhatia, Bhavish cofounded the OlaCabs, a startup for a quick ride which became a quick success. It is now an internationally working app cab brand that has been working in many different countries.
There is a funny story where Bhavish had to face a problem regarding these cab rides when he was in college. The driver has hassled them and was asking for more price than the decided amount. Frustrated with the problems the passengers have to face, he decided to start a quick ride solution. This is how OlaCabs idea came.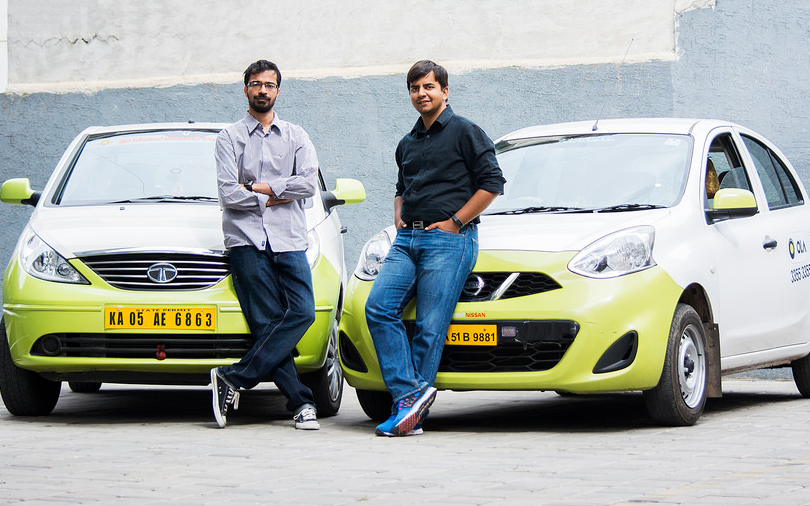 Bhavish Aggarwal was invited by universities from all over the world to influence the youth and put up Ted Talks in different areas.  He was also invited to Bennett University where his Ola Cabs was deemed as the startup of the year.
Many big companies started investing and funding Ola making its net worth now about 6.2 billion US dollars and it generates a revenue of almost 2550 crores INR.  It receives about 3.8 million dollars yearly. Currently, the net worth of Bhavish Aggarwal alone is 3500 crore INR making him the tenth richest Indian currently.
Emergence of Ola Cabs
Ola Cabs App was introduced in the year December 2010 which was initially based in Bangalore. Its support structure and framework was developed by ANI Technologies of Ankit Bhatia. Initially, Ola Cabs would only be an app for a quick ride. Gradually Ola became an Internationally Riding company with a lot of other facilities like that of sharing a ride, hiring vehicles and had its chain of delivery by food panda.
Ola is considered the cheapest of the App Cab that would help you to get to places. Its innovation came into the market when it introduced bike rides as bike taxies. A faster ETA and lower rates instantly boosted the Ola bike services and it was being availed everywhere. Internationally Ola works now in over 41 countries. India, Australia, England, South Africa are some of the countries availing it. It was so popular that even before it started in the UK, there were 15 million registrations and downloads of the app from the play store and apple store.
The full form of OLA is Operational Level Agreement, a certain kind of contract that any startup or technology company promises to deliver to the producer of the company. Bhavish named the company so that it could keep the promises it made in its copy of the Operational Level Agreement.
Its Inexpensive Fare
Ola Cabs are easier to use and the Ola cabs fares are also much lesser as compared to the other app cabs or the regular cabs. Ola cabs first would ask you to register by your phone number or mail id and then you can search for cabs in your area by putting in the destination of yours.
It would access your GPS and locate your phone thereby giving the pickup location to the driver. The driver on the other hand would receive your location and would reach there with the help of google maps that are pre associated with Ola cabs in their app.
After the driver picks you up, he would require an OTP which is unique for every ride to start the journey. There is also an SOS option for the passenger which they can trigger if they feel unsafe on the ride. Ola Cabs also provide you with an Ola Money Wallet where you can keep the money to pay for your trips online.
There are almost every offers every day on online payment of the ola cabs fare and checking on the background and regularity of different customers, the company also offers a postpaid service. In the postpaid service, after Know Your Customer Certification or KYC is completed it awards with 500 INR to use for your current travel and expenses and on timely repayment, the amount goes as high as 5000 INR.
Easy Payment Methods
It also offers a virtual credit card which you can use for shopping in many different apps which will be deducted from the ola money postpaid balance of the person. Ola money postpaid are checked on 2nd and 17th of every month, which remains the deadline to pay the bill or else they would impose fine on the amount of money that has been used and thereby more of the credit limit would be used up as fines.
Ola cabs have a lot of competitors in the market namely Rapido, ZoomCar and one of the biggest and international competitors, Uber Technologies. Ola cabs fare chart being lower, many a time it holds an upper hand on the other different apps.
How Does It Work?
Ola cab calculates the total distance between two different places and then adds a base price of the place by calculating Rs 6/km or more sometimes depending on the time of the day as peak hours of booking sees an increase in fare price due to unavailability of the services.
At last, after adding all the other kind of fees, a convenience charge is added by the Ola Cab app which goes as a fee to the Ola Cabs company for letting them use your service and the rest of the amount goes to the driver driving the cab.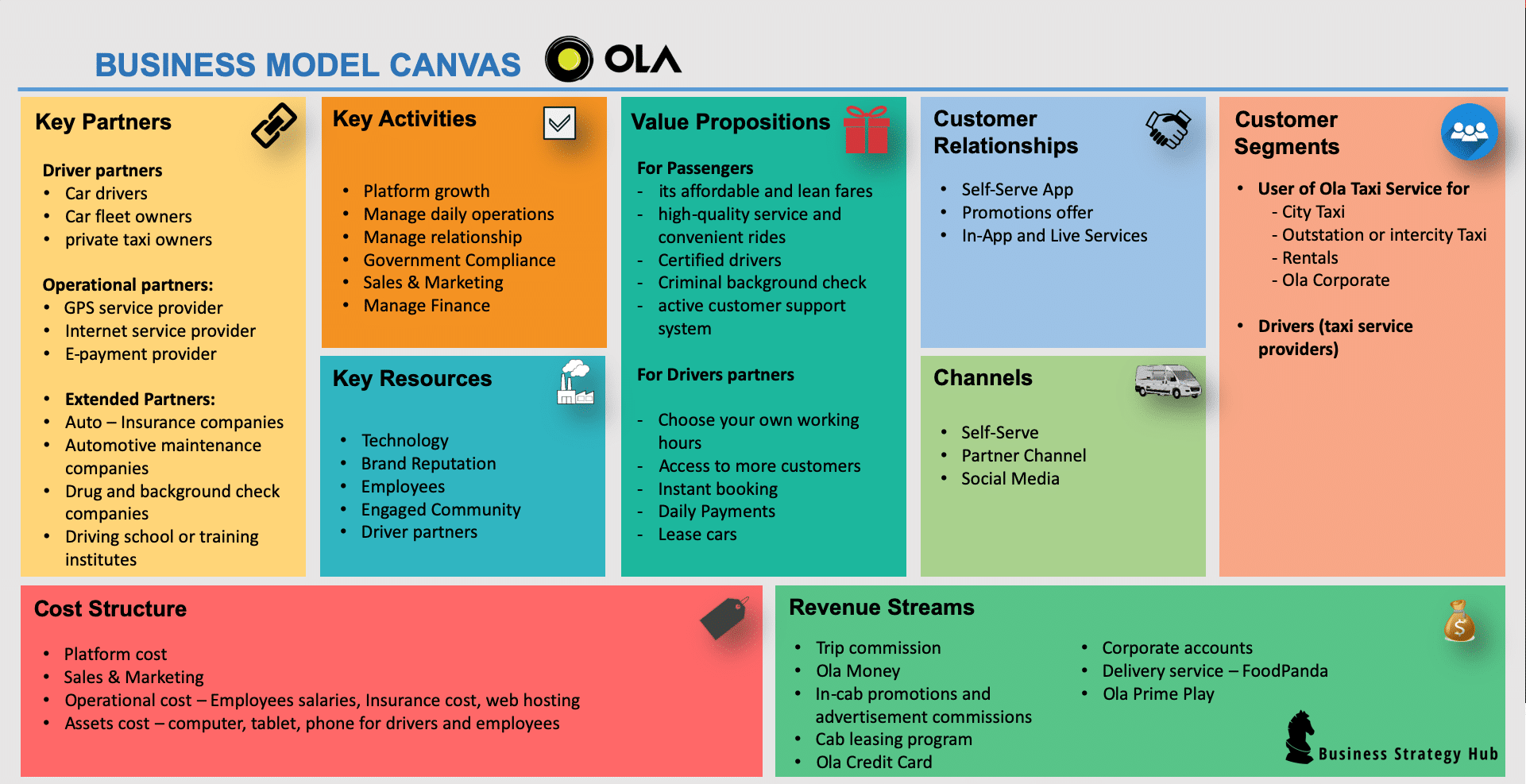 For short distance rides, surveys had shown Ola to 5% cheaper than the average app cab prices in the city but in some cases, there are surges as high as 18% of the average pricing of the city.
This happens mostly when people exceed the general waiting time of 5 minutes as stated by the app cab. The app often charges the minutes taken to wait before the ride starts billing the waiting time even.
Bhavish Aggarwal's Success Milestones
Bhavish Aggarwal's success story led to the inclusion of him as one of the youngest person to feature in the Top 10 entrepreneurs of India. Co-founder of Ola Cabs led to the increasing success in his life. During the COVID period, Bhavish gave people a hint by speaking about more and more innovations that he plans to bring on so as to help to live a better life.
Bhavish Aggarwal is such a young mind whose presence has put India on the map of technology companies. The Ola startup is one of the biggest startups all around the globe. Forbes India also featured Bhavish making him one of the youngest Indian to get featured there. His gem of a personality and his gem of Ola helped him reach a lot in this country.