The lock screen on your Android device is more than just a barrier between you and your device. It serves as a gateway to a world of convenient applications and personalisation. When you get the best features for your lock screen, why settle for anything less in standard lock screen features? Get to know about the world of smart lock screens to get started. This comprehensive guide will delve into the captivating world of smart lock screens, exploring their benefits, drawbacks, and a curated selection of exceptional options.
What is a Smart Lock Screen?
What if your smartphone's lock screen could do more than just unlocking and locking your device now and then? A smart lock screen is a feature that goes beyond the basic function of unlocking your device. It provides a world of customizations where you can quickly eliminate the constant struggle to go through every application to remain updated individually. A smart lock screen will help you get relevant information and filter the searches for the best results with a single click.
Benefits of Smart Lock Screen
When people are constantly busy with their day-to-day lifestyles, your smartphone can quickly get things done. A smart lock screen on your device will serve the right purposes, helping you to gain access to the right information at the right time. You will also perform even better with all the relevant information on your device's lock screen for quick solutions. Here are some of the prime benefits of having a smart lock screen on your device:
● Quick and Effective Access to Information
A smart lock screen will provide adequate information about the updates available on your device. You can only go through some applications to understand the present status. It is the best way to access information safely and securely. You can easily customise the results according to privacy standards.
● Time-Saving Procedures
Want to get convenient shortcuts for regular updates on your device? A smart lock screen is the solution to all your problems. It saves a lot of time and energy and makes the process faster. Once you can enable a smart lock screen on your device, you can quickly go through the main ideas of the information available.
● Effective Results
A smart lock screen does not only provide an organized approach to your device programming. It also filters the searches so that you only have to go through relevant information. For example, if you have notes and wish lists ready on your device, your smart lock screen will quickly show you the reminders of the same at the right time.
● Just the Right Customized Content
A smart lock screen will identify your interests once you navigate the results. Once it gets a clear idea of the kinds of information and updates you require, you will get preferable results with just a single click. Smart lock screens work as assistants to the users, helping them navigate through the results quickly and effectively regularly.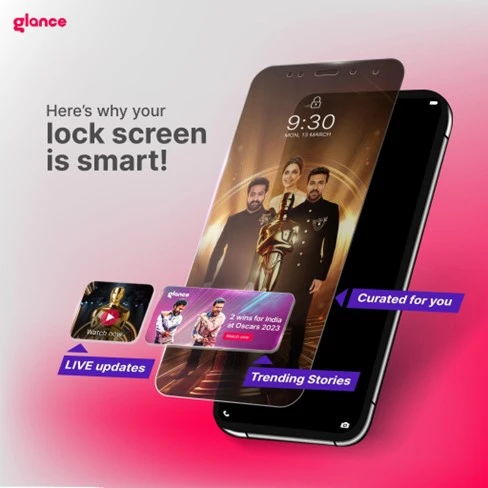 What is Glance Smart Lock Screen?
Glance smart lock screens are the new inventions for a better tomorrow. It is a pre-installed feature on your device that helps you to organise your work in a better way. It has amazing features like child lock and language preference options that allow you to utilise your lock screen best. You need not worry about security options because it is not a third-party application. You can quickly get it on select devices, provided you go through the settings menu.
Glance smart lock screens have the best and most customized options for every user. It uses artificial intelligence and machine learning to access relevant information and list the priorities on your lock screen. Consider it as your assistant who will eventually help you go through the tasks one by one. The specialized features will also help you understand advanced options from the menu on the lock screen itself.
How to Enable Glance Smart Lock Screen?
With Glance, you can stay updated with the weather cards, shopping, entertainment, and more, all without the need to unlock your phone. This saves you time and enhances your productivity by providing quick access to vital information. Now that you have a better understanding of Glance, let's move on to the steps to enable it on your lock screen.
Step 1 of how to enable Glance smart lock screen:
You will get the display or lock screen option on the settings menu. It depends on the type of device you are using. In either of the two options, you will get access to Glance directly on your device. Search for the relevant option according to the kind of smartphone that you are using.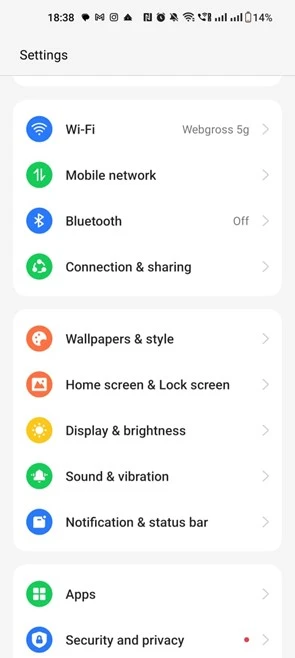 Step 2 of how to enable Glance smart lock screen:
The Glance option will be visible directly on the screen once you tap the display or lock screen option. However, it may be navigable or remain a sub-category in the security or lock screen category. Alternatively, you can search for the Glance option directly in your settings.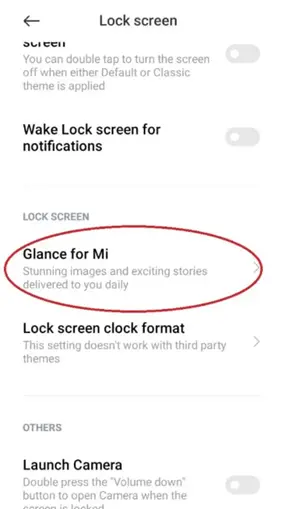 Step 3 of how to enable Glance smart lock screen:
If you want to enable Glance on your lock screen, you will get an option that says switch on or turn on. Press on it to allow Glance on your lock screen.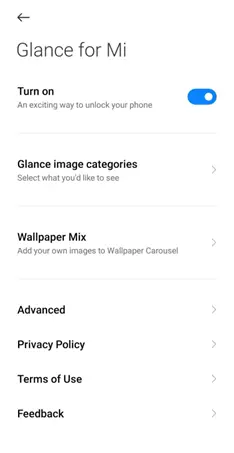 Step 4 of how to enable Glance smart lock screen:
Once you select Glance on the lock screen, you must return to the home screen and lock your device to check it. You will get a list of curated significant information results on your device. Do it twice to three times to ensure that Glance has been enabled on your device.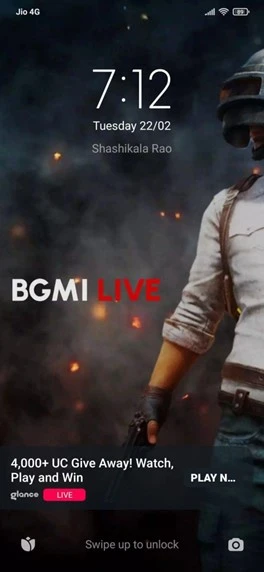 Endnote- Why Smart Lock Screen is Your Ultimate Guide to Personalszed Content
Smart lock screens have completely altered how we access information on our devices. It provides customized results with pre-installed features that help you quickly go through the updates one by one. Utilise  prime features on your lock screen with the help of Glance, and ensure you get access to relevant information. With proper updates on your device, you can easily use Glance without providing additional space on your device. It is one of the best inventions, making its way to other countries after successfully gaining popularity in India. You will understand the numerous benefits of using a smart lock screen on your device with multiple utility options available.
Also Read: What is Mi Glance? How to Enable/Disable Glance in Mi?